Criminal Defense & Legal Services
We'll See You Through It
Winner of the 2021 MLive's Reader's Choice for Best Lawyer, you can count on us to tackle the toughest problems.
Everything you need in one place
Conveniently located in Bay City, Michigan Garske Hewitt PLC was voted Best Law Firm and Best Attorney by Greatest of the Great Lakes Bay 2020. Specializing in a wide variety of practices, our team will see you through whatever you're facing. Don't wait, schedule a call today.
Business Succession
Planning for the future of a family-owned business or farm is integral in ensuring the success for future generations of the family, as well as protecting the future of your employees.  At Garske Hewitt we have been advising small family businesses for nearly 20 years.
Criminal Defense
Being accused of a crime can be one of the scariest moments of your life.  Let our years of experience get you through these troubling times. 
Education Law
Education law can include a wide range of legal issues that affect students, teachers, schools, and educational institutions at all levels. We can provide legal advice, advocacy, and representation to clients on issues such as Title IX, student rights and discipline, special education, higher education, school governance, and employment law
Estate Planning
It is important to not only protect yourself but also your loved ones, by sitting down and allowing us to easily guide you through the Estate Planning Process. At Garske Hewitt, we will take the time to understand your unique set of circumstances.
Family Law
If you find that you need an Attorney for a Divorce or Child Custody matter, we will stand up for you and for your family.  It is our goal to be the voice for you through what may be the hardest part of your relationship.
License Appeals
Garske Hewitt is fully trained in all aspects of the License Appeal process. Including Appealing any denial to the Circuit Court.
Personal Injury
If you or someone that you know are struggling with the painful physical, emotional and/or financial recovery–our experienced team of personal injury lawyers can help!
Real Estate
Real Estate Law is one of the most complicated areas of the law, and yet it is also the area where most people feel they can cut corners and "do it themselves." We have nearly 30 years of real estate law experience. 
Attorneys Marcus Garske and Matthew Hewitt understand this area and the needs of its people. Born and raised in the Great Lakes Bay Region, they understand what it takes to successfully represent the people of this community– whatever their legal needs may be. The community is important to them and they give back as much as they can.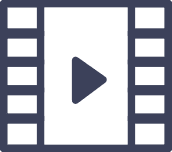 See What Clients Have To Say
We pride ourselves on being available and here when you need us at an affordable price.
Matt is a lifesaver! He is a great guy & easy to talk to… He won my motion and I am proud to call him my attorney… I will definitely be using Matt for all of my legal needs but I also recommend him to anybody in need of legal help!
These guys aren't your typical lawyers, they are personable and down to earth. They really cared about taking care of me and I am 100% happy with my experience. They will be my go-to for all my legal needs and I recommend them to everyone!
Marcus is, in my opinion, one of the best attorneys I have ever had. He cares about his clients and he is still my attorney! Thank you very much Marcus Garske for being there for me!
We're Not in the Business of Taking Your Money if We Can't Help You!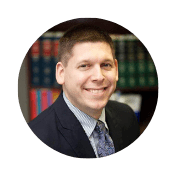 Marcus
Criminal Defense
An enthusiastic advocate for clients, Marcus is most comfortable in the courtroom, where his expertise in criminal defense, personal injury claims, and license appeals/restoration shine.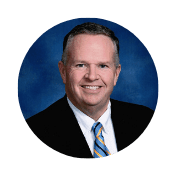 Matthew
Family Law
Specializing in tax and estate planning, real estate, commercial law and elder law, Matt lives in Bay City and is a supporter of the Great Lakes Bay Region and several of its organizations.
Aaron
Personal Injury
Handling cases involving personal injury, auto accident, estate planning, criminal law, and drunk driving, Aaron is currently a board member and President-Elect for the Bay County Bar Association and volunteers locally for organizations.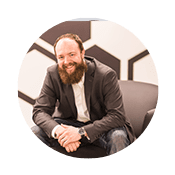 Brandon
Business Law
Brandon graduated from Western Michigan University Cooley Law School's weekend program in 2018. Brandon is an active member in the community, volunteering his time with the Michigan Junior Chamber of Commerce – Auburn Jaycees Chapter serving in several capacities over the years on the local board of directors.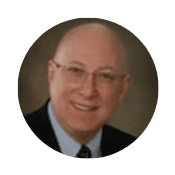 Stephan
Civil Injury Law
Stephan brings to Garske Hewitt many years of experience in civil injury litigation. He spent the first years of his practice working with insurance companies defending people being sued. In the later years of his practice, he has concentrated on representing injured parties. This experience of working "both sides of the fence" gives him a broad understanding of how injury claims get resolved.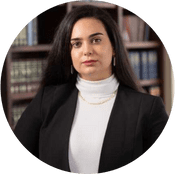 Fabiola
Criminal Defense & Education Law
Fabiola graduated from the University of Michigan School of Law and currently serves as the Secretary of the Hispanic Bar Association of Michigan, an organization focused on bringing the Latino community together and advancing Latino professional interests within the state. She focuses on criminal defense and education law and has experience  handling discrimination cases.